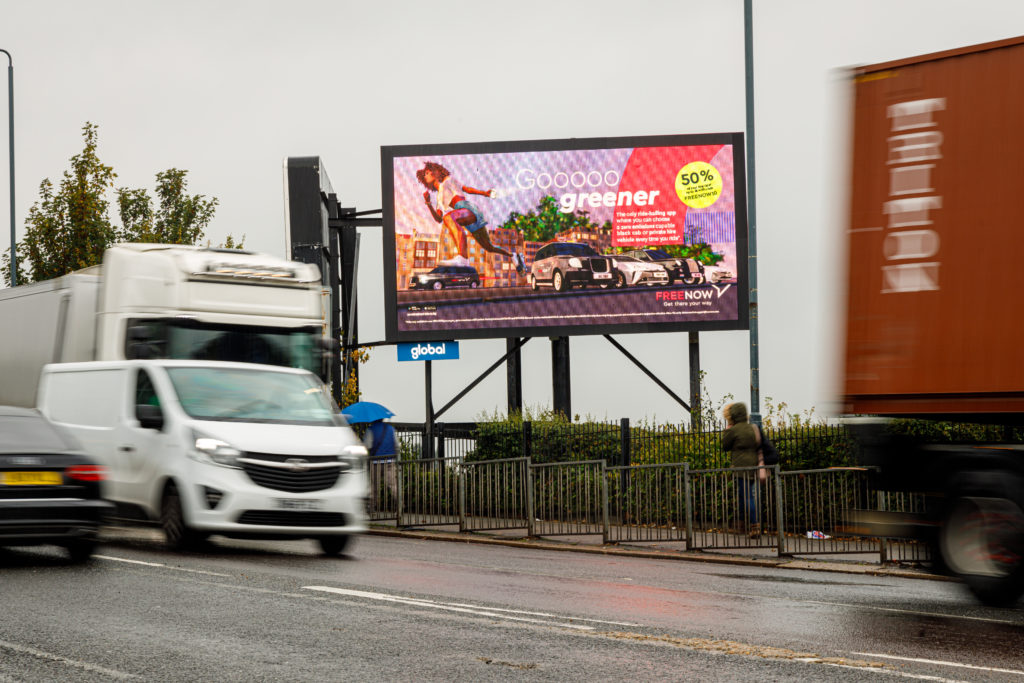 client objective
This campaign was a new brand launch for Freenow (formerly known as Kapten) in London. The client media approach was to deliver fame in a frictionless and flexible way with the key message of getting London moving again. Their objectives were to reach 98% of their target audience in London and they had identified that building up a relationship beyond price mattered more than ever.
how did global help?
LBC, Heart, Capital and Radio X London stations were used for radio airtime, ensuring high reach and frequency. DAX complemented this targeting connected listeners. OOH played a key role for this campaign across London. On the underground, rail and roadside environments Classic 6 sheets and 16 sheets here used to drive fame across these environments running at the beginning of September at launch for 2 weeks. The addition of some of our Digital environments gave Freenow the flexibility to target audience at key rush our times only, making the messaging contextually relevant.
did it work?
Those who recalled the Freenow campaign were significantly more likely to consider using Freenow than those who were not exposed. The campaign also improved perceptions around trust and relevance.